Educative.io
A Detailed Peek On Educative.io
Use coupon code "CODELZ2022" to get a flat 15% off on all educative.io subscriptions.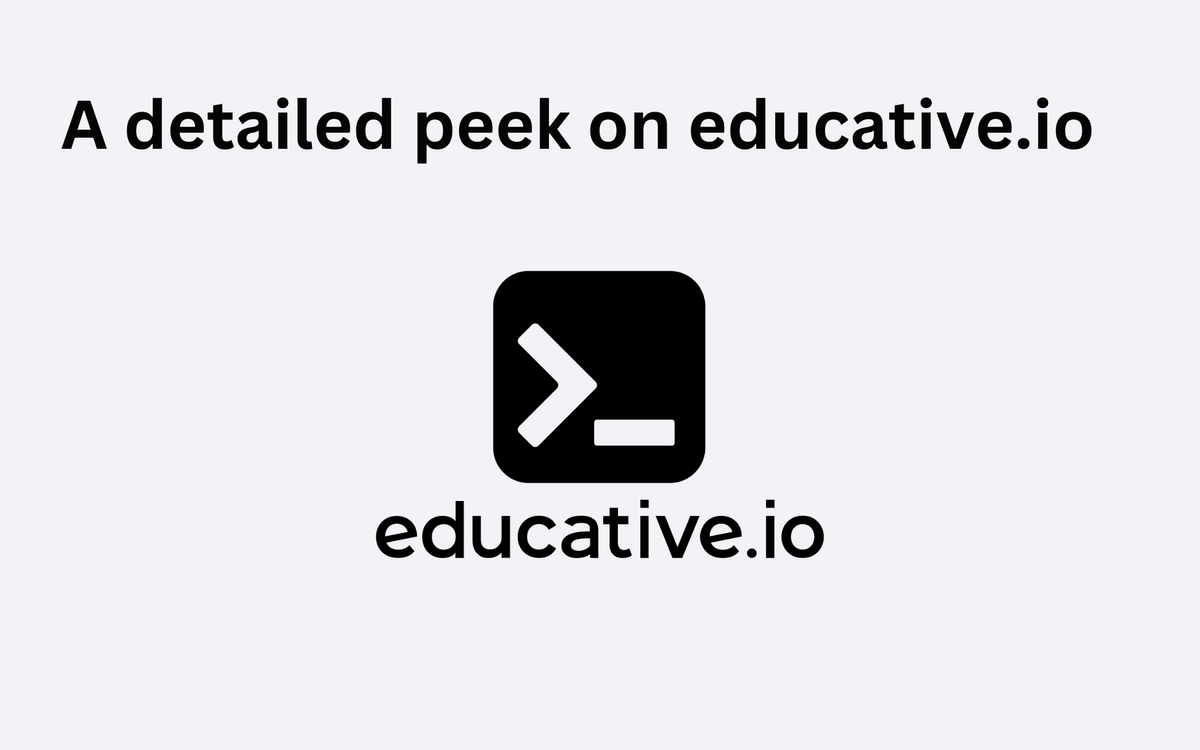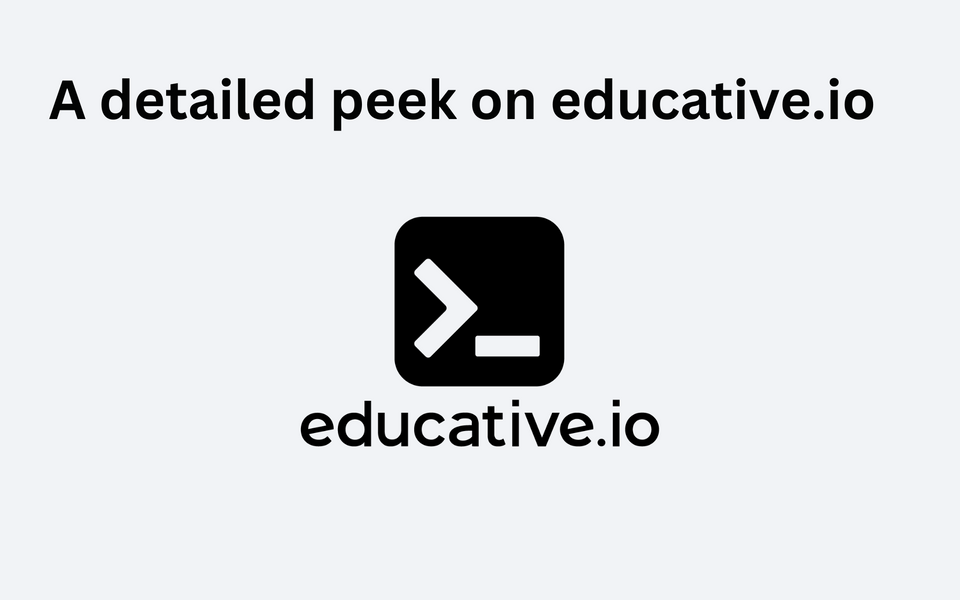 Introduction
Educative.io is an online learning platform that provides interactive courses and tutorials for software engineers, developers, and other tech professionals.
The platform offers a wide range of courses in various topics, including software development, data science, machine learning, artificial intelligence, cloud computing, and more.
🤔 Why choose educative.io?
The courses on Educative.io are designed to be interactive and hands-on, with a focus on practical skills and real-world applications.
The platform offers a variety of learning formats, including
text-based tutorials,
coding exercises,
interactive coding environments,
and video lectures.
Each course also includes quizzes and assessments to help learners test their knowledge and track their progress.
One of the unique features of Educative.io is its Code Playground, a web-based coding environment that allows learners to practice and experiment with code directly in their browser.
They help developers to be more productive.
They have 1.6 million developers learning in their platform, working in companies like Netflix, Meta, Apple, Google, and Amazon.
Are you bored with watching videos from YouTube or other learning platforms where you can't take notes or bookmark the video at a particular timeframe?
Educative makes it easy for you. Everything is text-based. You can bookmark, highlight and even switch between Light & Dark themes.

💰 How to get a discount on educative?
Educative generously offered a FLAT 15% discount for Codelz users.
You can use the slug or the coupon code to avail of this discount.
Slug: https://educative.io/codelz
Coupon code: CODELZ2022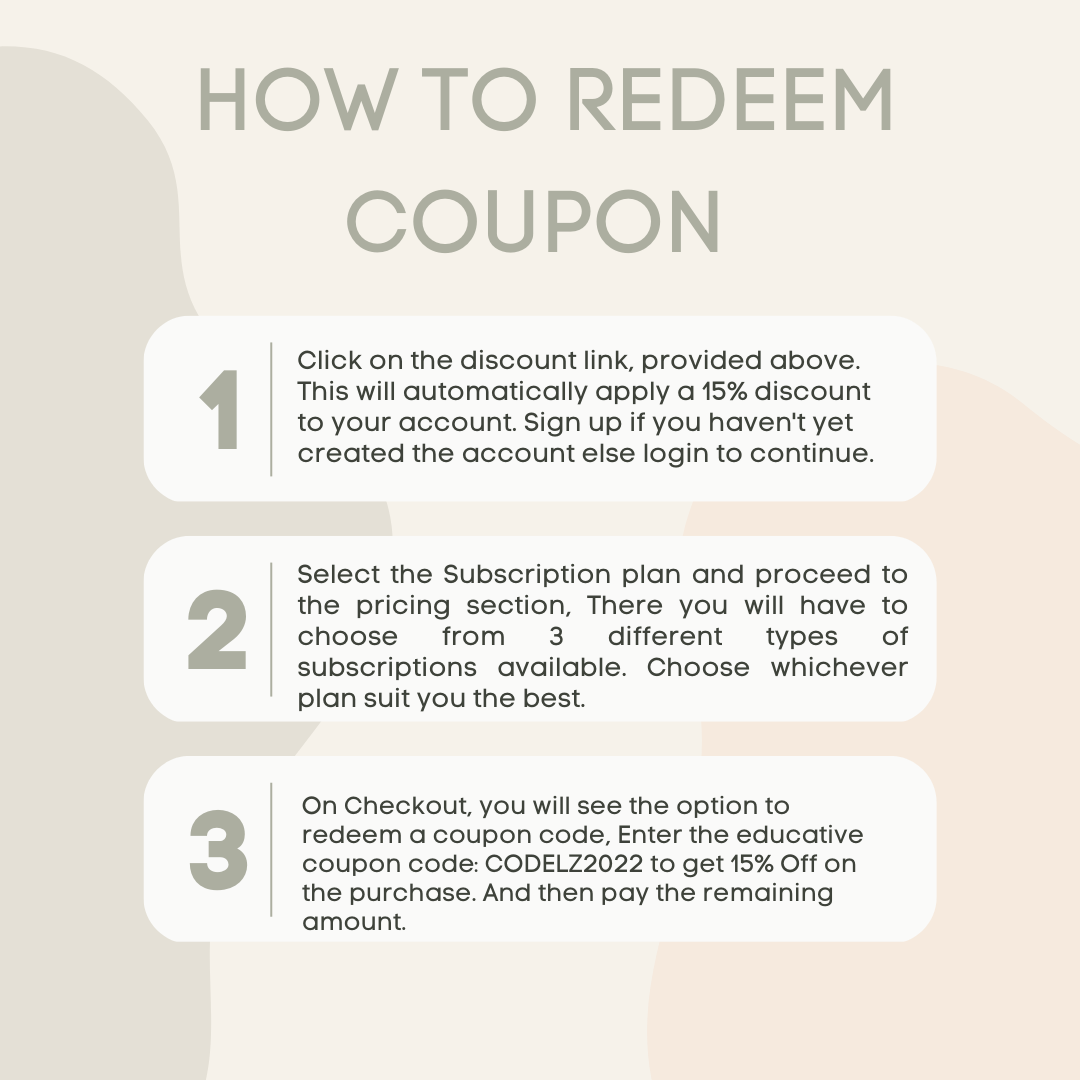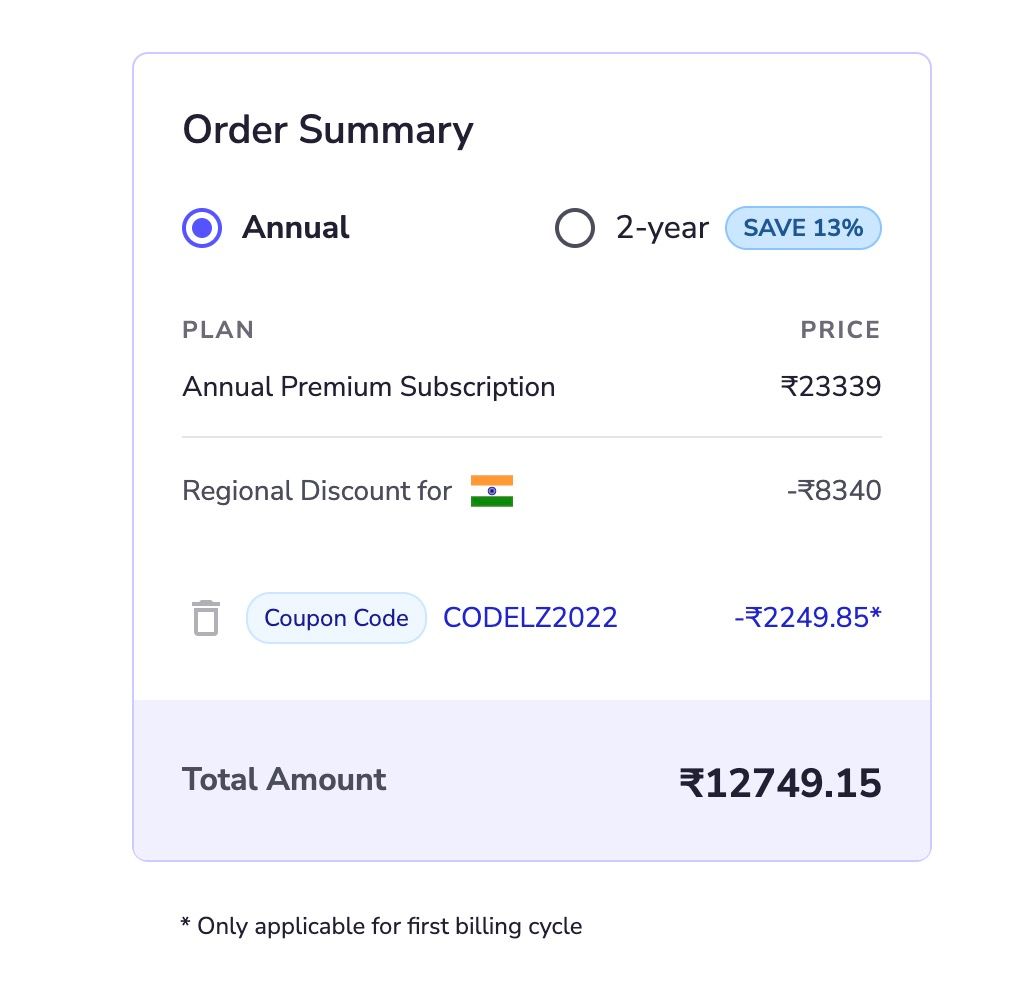 👨🏻‍💻 What languages do they support?
The Code Playground supports a variety of programming languages, including:
Python
Java
JavaScript
C
C#
Swift
Objective C
Rust and many more.
🤩 Bonus
You can highlight the text and it saves in your own profile for future revisions. Isn't this great?
Plus, you get to add notes on the highlighted text, which is a notable feature.
✍️ Discussions and collaborations
Another noteworthy aspect of Educative.io is its emphasis on community and collaboration. Learners can join online discussion forums and chat groups to connect with other learners, share their work, and get feedback from experts in their field.
The platform also offers mentorship programs and career services to help learners achieve their professional goals.
🤑 Is everything paid in educative?
Educative.io offers both free and paid courses, with a variety of pricing plans to fit different budgets and learning needs. The platform also offers enterprise plans for companies and organizations looking to train their employees in specific skills and technologies.
Overall, Educative.io is a robust and comprehensive online learning platform that provides learners with a flexible and engaging way to develop their skills and advance their careers in the tech industry.
How educative.io differs from others?
Educative.io differs from other online learning platforms in several ways. Here are some of the key features that make it stand out:
Interactive Learning
Code Playground
Focus on Practical Skills
Pricing and Plans
FAQs on Educative.io
1. How can I get free access to educative.io?
You can get 6-month free access to educative.io, to access that you have to be a student, currently enrolled at any university, and must have access to the GitHub student pack.
2. On completion, does Educative.io provide certificates?
Yes, if you are a paid member and have access to the content, then you are eligible for a valid Educative.io certificate which will be issued upon your course completion.
Here is link to FAQs if have more questions https://www.educative.io/courses/educative-faq/RMl6Og3pgLY